Ziegler Technical Solutions (ZTS) offers a wide range of IT consulting, configuration, and integration services to businesses and professionals in New York's Hudson Valley region.
David Ziegler, President and Lead Consultant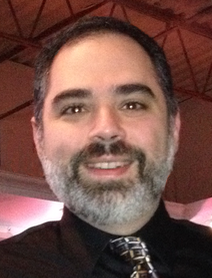 David Ziegler has over 20 years of IT experience in companies ranging in size from Fortune 50 to small startup. He has held several senior and management level positions throughout the field including application development, web design, data analysis, systems administration, technical writing, training and CBT creation, networking, customer service, and technical support.
As a Technology Specialist in the Advanced Technology Group at UPS, David worked on numerous R&D projects in areas such as Enterprise Social Computing, collaboration, innovation management, Big Data, and fraud prevention. His fraud prevention application won the company's prestigious Horizon Award for new and innovative technology, and he served for several years as a anti-fraud technology SME and technical liaison on the UPS Fraud Prevention Committee.
David spent over a decade as a web application developer and IS Manager for Pentek, Inc., a manufacturer of leading edge Digital Signal Processing and Data Acquisition technology. In his tenure at Pentek, he established the company's Internet presence, developed a complete suite of web-based CRM, call tracking, and document repository applications, and created graphical front-ends for a line of data recording products.
Other experience includes Materials Research Corporation/Sony Corporation, where David was responsible for end-user documentation and CBT materials for the company's line of semi-conductor manufacturing equipment, and as a Senior Systems Administrator for St. Thomas Aquinas College, where he administered and helped deploy the college's first campus-wide network.